(edit)
| | |
| --- | --- |
| | This user is a fan of Timmy. |
| | |
| --- | --- |
| | This user is a fan of Nick. |
| | |
| --- | --- |
| | This user is a fan of Cosmo. |
| | |
| --- | --- |
| | This user is a fan of A.J. |
| | |
| --- | --- |
| | This User strives for recognition. |
About me
This is your user page. Please edit this page to tell the community about yourself!Patrick develops Krabby Patty withdrawal, so he goes to the Krusty Krab. Mr. Krabs is eager to have a customer, and asks Patrick if he could pay for the Krabby Patty. Patrick says he could, and proceeds to eat 50 Krabby Patties. When Mr. Krabs presents Patrick with the bill, the starfish realizes he doesn't have any money, so Mr. Krabs puts him to 
My favorite pages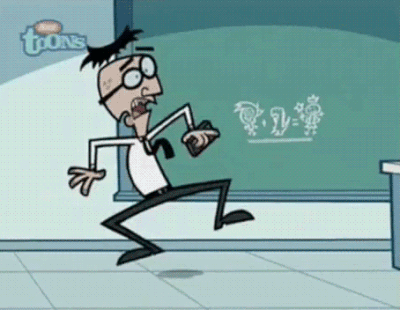 The Fairly OddParents (Os Padrinhos Mágicos no Brasil e em Portugal) é uma série de televisão em desenho animadoestadunidense criada por Butch Hartman sobre as aventuras de Timmy Turner, com seus padrinhos mágicos Cosmo e Wanda. É exibido pela Nickelodeon, sendo seu segundo maior programa de maior sucesso, atrás apenas de SpongeBob SquarePants. É produzida pela Frederator Studios, Billionfold Studios e Cookie Jar Entertainment e é distribuído pela companhia de animação canadense, Nelvana.
No Brasil a série foi vendida para a Disney em 2001, e sua estreia no Brasil foi pelo canal Fox Kids em 2002,que mais tarde se tornou Jetix. Em 2005 a Nickelodeon comprou os direitos de volta. Hoje em dia, os episódios mais recentes (desde metade da 5ª temporada) e estreias são exibidos pela Nickelodeon, e as reprises de episódios mais antigos são exibidas pelos canais da Disney: Disney XD, e Disney Channel . Também faz parte do acervo de animações da Rede Globo. Em Portugal é exibido na TVI e também no Canal Panda,e atualmente, passa no Nickelodeon.
Em 2007, não foram exibidos os novos episódios.Sendo protelados para o início de 2008 e além disso foi anunciada a produção de um novo filme, Um Bebê Muito Louco, que quando foi exibido teve quase 9 milhões de telespectadores. E oficialmente o canal anuncia que a série terá uma sétima temporada, com este filme estreando e mais exatamente 20 episódios, e que a série teria sua produção continuada pelo menos até 2010.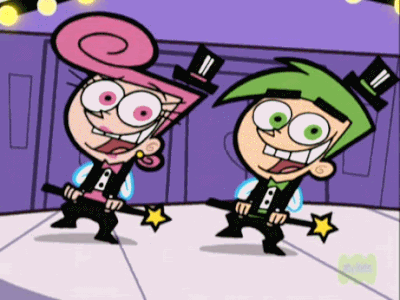 Em 10 de março de 2008 foi exibida uma reprise do especial Um Bebê Muito Louco, depois disso nunca mais o episódio foi transmitido. Além do episódio Olimpíadas Muito Loucas, exibido em 1 de agosto de 2008. E em 21 de dezembro de 2008 estreou a sétima temporada globalmente.
No período de 2009 a 2010 a sétima e oitava tiveram seus episódios exibidos esparsamente até o anúncio do filme em live-action A Fairly Odd Movie: Grow Up, Timmy Turner!, com Drake Bell no elenco, como Timmy Turner.
Add links to your favorite pages on the wiki here!
Favorite page #2
Favorite page #3

 work. However, Patrick messes up, even the smallest jobs, so Mr. Krabs places him in a room with a large trash compactor. Patrick places full trash bags into the machine, an easy job that the starfish handles well, until SpongeBob walks in to bumble check on him. SpongeBob is carrying a bag of money that Mr. Krabs wants him to put in the safe. When Patrick finishes the job of getting rid of the garbage, he notices the bag over SpongeBob's shoulder, and immediately thinks he forgot one. He takes the sack, and despite SpongeBob's loud protests, places it on the shredder. Since it's full of coins, the shredder can't slice the bag up, so Patrick flips the power switch up and down, causing the compactor to expand just as Mr. Krabs walks in. Suddenly, the compactor and the Krusty Krab explode, and the sack of money, which was launched into the air, lands in the compactor, where it shredded. As bits of paper money fall like snow, Patrick asks Mr. Krabs if he can eat again, but Mr. Krabs isn't smiling and the episode ends. It's possible afterward

s if Mr. Krabs will ban Patrick from eating at the Krusty Krab ever again.

Após ser lançada nos 

Estados Unidos

 com grande sucesso, a 

Disney

 com

prou os direitos de exibição de "The Fairly OddParents" da 

Nickelodeon

, produtora original da sér

ie. A série foi exibida pela primeira vez no Brasil em 2002, sob o título de "Os Padrinhos Mágicos", pelo canal 

Fox Kids

, que era propriedade da Disney desde 

Julho

 de 

2001

, quando a Disney anunciou a compra da Rede 

Fox Family1

 . Em 

Agosto

 de 

2004

 a Fox Kids se tornou 

Jetix

 e a série continuou sendo parte da grade.

2

 Em 

2005

 a 

Nickelodeon

 comprou de volta os direitos de exibição da animação, e em Julho de 

2006

 o episódio "Dia de Mudança" foi o primeiro episódio a ser exibido pela 

Nickelodeon

 no Brasil.

3

 . Atualmente os episódios até "Dia de Mudança" são propriedade da 

Disney

, sendo exibidos pelo 

Disney XD

 e regularmente pelo 

Disney Channel

, e os episódios após este são exibidos pela

Nickelodeon

,incluindo estreias de episódios novos. A série era regularmente reprisada também pela 

Rede Globo

, no bloco "TV Globinho".