About me
Your average stoner watching cartoons. Art and illustration are my life, films and music are my love. I spend my time drawing nonsense, smoking joints at night and reaching nirvana practising Buddhism.
I'm a joker, I'm a smoker, I'm a midnight toker. Baby, I'm one messed up creature.
"Too weird to live, too rare to die."
- Fear & Loathing in Las Vegas.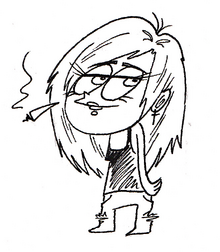 Community content is available under
CC-BY-SA
unless otherwise noted.