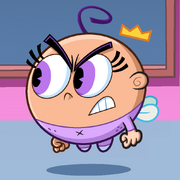 (edit)
| | | |
| --- | --- | --- |
| | This user approves the creation of a Poof vs. Foop spin-off. | |
GUYS I JUST QUIT THIS WIKI SO GOODBYE. :s
User:PookaMustard <- my main friend.
Idk.
Facts
Sonic Fact No.1 : Sonic,Shadow and silver starts with S
PPG Fact No.1 : Blossom,Bubbles And Buttercup starts with B
FOP Fact No.1 And PPG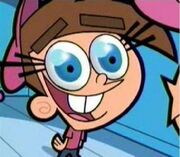 Fact No.2 : Both Timmy and Bubbles is Voiced by tara stong
==My Last Stand==

RP With Me,When timmy dies,i,igor the mii (or tempo. OR white kirby) will save the world >:)
Fav Quotes
"PLAY TIME IS OVER!" From Shadow The Hedgehog "ALL SYSTEMS,FULL POWER!" From Dr.Eggman "Who Are Callin A Pinhead" From Patrick
Zombies?
Man, I *censored* kill zombies.
Other Useless Stuff
I have played a worldwide banned game called Rapelay. man,i mostly assault aoi, since she has brown hair Like me.
mii's gallery
my quotes
don't. ever. say a bad word on this wiki.
do you even lift dude?
Kee-kee!
Community content is available under
CC-BY-SA
unless otherwise noted.