About me
Hello, inhabitants of Fairy World FOP wiki! My name is DarkChang, but you can call me just Dark. I've been loving the Fairly Oddparents ever since i had memory, in fact, I don't remember the first time i watched FOP for the first time. I come from Mexico so any edit I make, IF i make an edit, would be awkward and not entirely accurate, mainly because of this.
My favorite characters are Timmy, Wanda, Cosmo, Tootie, Vicky, Mark and Poof. I dislike Norm, Crocker, Timmy's parents, that gay teacher of Timmy and the whole shipping business that makes people dislike or hate the show, those morons.
But enough about me, tell me about yourselves!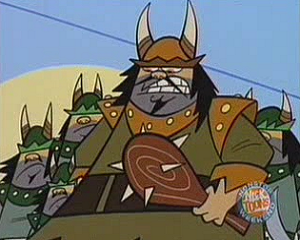 My favorite pages
Add links to your favorite pages on the wiki here!
Favorite page #2
Favorite page #3
You know what guys? I'm trying to do the best I can, but it seems everything's being already done or the barrier language makes some awkward posting, kind of like that.
I am DarkChang - The master of all Quotes!!
Quotes are my business! although i also add references, running gags or goofs