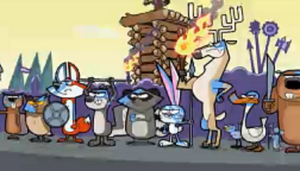 Timmy wishes that the park animals would clean up after themselves.
The episode Force of Nature will be premiering on Saturday, June 15th at 9:30AM EST. A preview is available on the official Nickelodeon site for US viewers.
There is a preview clip up on the Fairly Oddparents Nick US page.